What type of vacation will make your heart race?
Whether you like to kick back and relax or see the world on your own terms, there are many different types of vacations that will offer both. But what types of vacations are right for you?
If you're constantly asking yourself, "What type of vacation should I take?" There are three things you should consider before you begin to pack your suitcase.
First Three Things To Consider
First, Consider the Season.
If you've been thinking about escaping the winter for a few weeks, consider the season you're in now. If it's close to or during winter, then it might be too late to score good vacation deals for places like Hawaii (which is always expensive) or Aruba.
Instead, look into destinations with better rates during the winter months, such as Mexico and Florida. Or, start planning your vacation for a later date the following year.
Second, Think About Your Budget.
With proper planning, a small budget can bring you a long way.
You do not need $5,000 for a solo trip weekend getaway to The Bahamas. That's just insane.
Start looking at Groupon or Trivago for hotel deals, and set Hopper to find you the best day to fly at the lowest price.
Third, Decide What You Want to Get Out of Your Vacation.
What do you enjoy doing in your free time?
Do you like to travel for culture and history or enjoy yourself by visiting amusement parks and restaurants?
Maybe you love theme parks but hate loud noises or crave a quiet time at the beach. There are so many different types of vacations out there that it's nearly impossible not to find something that matches your style.
Feel free to mix and match more than one type of vacation if possible because some types work well together.
For example, combine road trips with beach vacations that include hiking and sightseeing. This way you'll get the thrill of adventure travel with a relaxed vibe.
So, without further delay, here are 10 different types of vacations to explore:
10 Types of Vacations
1 – Cruises
The most popular types of vacations that many people enjoy are cruises.
Cruise ships provide a variety of amenities such as pools, water slides, and even casinos for those who want to try their luck.
And with so much entertainment onboard, you won't have time to get bored or lonely while sailing across the blue ocean.
However, if you're not into big crowds, constantly walking like you're drunk, and cramped spaces then this type of vacation may not be suitable for your taste.
But if you are open to the adventure of spending at least one week at sea, then start looking for cruises from a year to two years prior. That's when you'll find the best deals.
If you delay your planning, your excursion will become more expensive as the sail date approaches.
2 – International Adventure Travel
There's nothing quite as exciting as experiencing a new place by learning about it from locals who call it home. Due to this, adventure travel has become one of the most popular types of vacation today, no matter the traveler's age.
Traveling internationally forces you out of your comfort zone and is the kind of vacation that leaves you feeling accomplished when you return home.
Whether it's backpacking through Europe, exploring countries in Asia, or learning a new language along the way, international adventure travel will never cease to amaze you with its excitement and variety of experiences.
Just remember that although there are many types of adventures while traveling internationally, they can come at a high price, so don't forget to do your research beforehand!
No one should end up broke after taking an international vacation. Do not spend all your savings on flights and hotels. There are cheaper options if you start looking early enough.
Traveling internationally is worth every penny because it ignites your sense of wonder for different cultures throughout the world, and it keeps life interesting by making sure you live outside your comfort zone.
The world has a lot of natural beauty to offer, so make those plans and explore.
3 – Road Trips
Road trips are now one of my favorite ways to vacation, with my top pick being international travel to anywhere close to the beach.
Road trips are a unique type of vacation where you spend quality time with your partner, family, or friends, try the local cuisine, stop in small towns to explore, take photos, go hiking, or camping.
Road trips can last anywhere between two days to a week or more.
Some people love road trips so much that they've made it their way of life. They travel around the country to different types of jobs and earn a living by working along the way.
If you're not so much into traveling long distances, there's nothing wrong with taking short road trips within your state or the closest town.
It doesn't matter if it's an hour or two hours drive from where you live. Getting out on the open roads will help clear your mind while exploring unknown places.
There is no better feeling than having some freedom under your fingertips and getting away for a few days without spending too much money!
With the right preparation and supplies for a successful road trip, you'll probably end up spending less money on the road than if you had stayed home.
Safety Tip: Regardless of how far or how close you are going to be driving, always make sure someone knows exactly where you are at all times. Share your location with someone you trust, and set a time to check in so if anything goes wrong, they will know immediately.
4 – Family Reunions and Gatherings
To be honest, I've never had a family reunion, even though my family is beyond colossal. We're all scattered across the world, so it would take a great deal of planning to hunt down everyone and have them all agree to a specific set of dates.
But I've seen a lot of movies and other families have reunions. If you and your family are into that kind of thing, then you should find a great destination that everyone can enjoy.
Family reunions are perfect for the family to come together, catch up on what's been going on with each other and enjoy some quality family time without distractions or obligations of everyday life.
Family reunions are also a great way to meet new members of the family. You might be surprised at how fast your family has expanded since you were a child.
Deciding where to hold a reunion depends entirely upon how many people will attend, as well as personal tastes and interests. If it's just one big party at someone's house, that works perfectly fine too. However, families usually like renting cabins, hotels, or conference centers to make sure they have all their bases and activities covered.
From sports to food to adult party time around the house, there is always something for everyone.
5 – The City Adventure Vacation
City vacations give you the chance to explore a new place and immerse yourself in an entirely different culture.
Whether it is your first time traveling solo or with another person, city vacations are perfect for those who like meeting people from all walks of life while also having plenty to do during their free time.
There's always something going on around cities, especially the more popular tourist destinations, such as New York City or London.
For those who don't like to walk around a lot or have trouble walking, it is best to find a hotel that has its own private transportation service for easy travel throughout the city and back again.
From sightseeing tours, food tasting classes, museum visits, theme parks, and much, much more, the number of activities you could do while visiting big cities will keep you from getting bored.
6 – The Beach Vacation
Beautiful beaches where the water is crystal clear, and you can see your toes playing in the sand beneath the water is my type of vacation.
Just the idea of being in the sun and in nature all day makes me happy.
Beach vacations are perfect for those who are looking to spend the majority of their time in nature. The best part about beaches is that they're quiet and peaceful, making them perfect for relaxing, meditating, or even writing your thoughts down in your journal.
It's great to have some alone time away from work and everything else life throws at you, especially during these stressful times.
It doesn't take much planning either if you don't want anything extravagant, such as hiring a private boat service so you can go deep-sea snorkeling. This activity is quite reasonable in some countries if you don't mind sharing the boat with a few other people.
The adventure possibilities with beach vacations are endless. If you're into sports, a beach vacation is perfect for participating in volleyball or other types of water games.
Regardless of your age, everyone can enjoy the calmness that comes with spending time at the ocean side.
7 – Staycation
A staycation is when you take your normal vacation but instead of going somewhere new and different, you choose to spend some quality downtime at home or in your local town.
Staycations have gained popularity in recent years because people became tired of spending a lot of money on plane tickets and hotels — mostly because of poor planning.
A staycation is great for exploring where you live. We tend to explore everywhere else besides the town or city we reside. If you ask any native New Yorker if they've ever been to Yankee Stadium, nine out of ten will tell you no. They know where it is but have never been inside.
If you live near mountains, then you have an ideal place for hiking, fishing, or camping during the warmer months. If lakes are surrounding your city, consider renting canoes throughout the summertime.
And don't forget about festivals!
There's always great music or art performances happening all year long in your city or within close proximity.
Sometimes you don't need to travel far to enjoy a great vacation. Most of the time all you have to do is step outside.
8 – The Skiing and Snowboarding Vacations 
Another type of vacation perfect for sports lovers and those looking to get some exercise during their free time is skiing and snowboarding vacations.
A word of caution: skiing or snowboarding vacations can be quite expensive, especially if you're not an avid skier, but there's no reason why beginners shouldn't try it out at least once.
There's nothing like taking a trip to the mountains to go play in the snow. For me, that's the only time the cold weather is fun.
The pros and cons of extreme sports are vast, and they do have a learning period but the most difficult time is usually the first time.
If you get back up every time the mountain kicks you down, you only leave room for improvement, not failure.
Booking an all-inclusive resort might be your best budget-friendly option to enjoy the slopes fully.
Do your research. A lot more planning is needed to make this type of vacation successful.
Also, if you despise any type of physical activity, this type of vacation is not for you.
9 – Solo Trip
Traveling solo is not for everyone, but if you love doing your own thing, then you should seriously consider traveling alone.
Planning your solo trip will be like planning any other vacation, but with one exception, you'll be on your own.
Solo trips are great because they help build self-confidence and independence in travelers who haven't mastered those skills yet, especially if traveling is their first experience away from home.
Your trip should be planned out months in advance, don't fall victim to your spontaneity and end up spending more money than necessary.
Being alone gives you full control over your decisions at all times. It eliminates the indecisiveness of other traveling companions.
The new people you'll meet, the locations you'll visit, and the things you'll experience will be all your choice.
There's nothing more exciting than traveling solo, it helps you get in touch with yourself while you explore the world around you.
There are a lot of solo vacations available to choose from, they range from weekend getaways to whole-year trips around the world.
The important factors for any type of vacation are safety and comfort, so make sure that both those aspects are covered before leaving home on your next vacation.
Of course, always remember the safety tip mentioned above: Always check with someone close and make sure they have the location of your hotel, hostel, or Airbnb.
10 – Camping Vacation
Camping vacations are great adventures for anyone.
Two of the most important things about a camping vacation are making sure that there's adequate food and proper shelter.
Without these two necessities, there's no way anyone could enjoy themselves on this type of trip because they would become miserable very quickly.
Camping isn't just pitching a tent in the outdoors with a few survival tools anymore. It's evolved. Camping includes glamping which is camping but with a glamorous twist, hence the name glamping.
And campervanning is like a car camping vacation, and it is great for anyone who loves adventure.
Cooking outdoors, waking up by a lake or on top of a mountain, breathing in fresh, crisp air in your lungs first thing in the morning does wonders for your mood and changes your outlook on everything.
Nature is wonderful, and the best part is you don't have to go far to experience it.
You could camp at home to start your camping journey and then explore other local places that interest you.
Be mindful of the weather when you're planning this type of vacation. The rain can ruin a great campsite, turning it muddy and uncomfortable.
Welcome New Experiences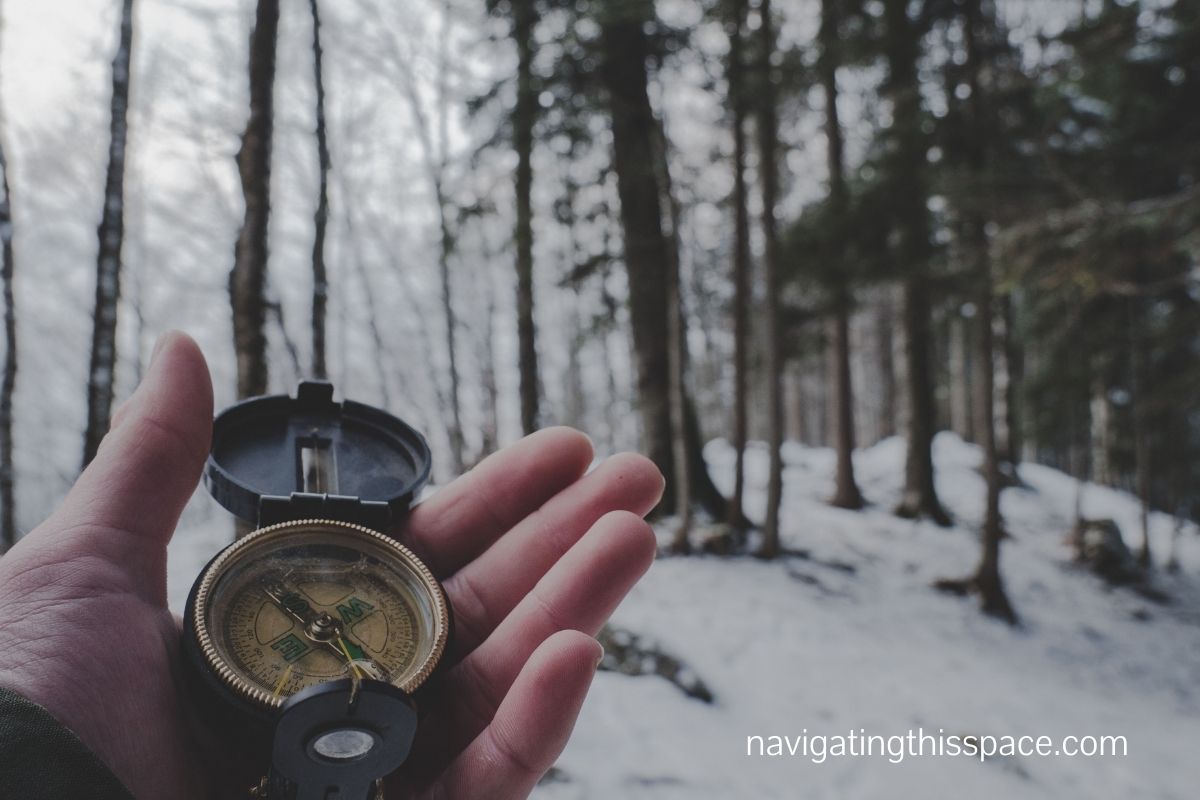 As an avid traveler, I'm constantly on the move. Sometimes I stay close to home, but I'm in another time zone most of the time.
The types of vacations I've listed above are some that I've personally experienced and loved.
Break your routine and explore the unknown by constantly stepping outside of your comfort zone.
There is no need to stunt your personal growth by hindering yourself from experiencing new things, seeing countries with names you can't correctly pronounce the first few times, and getting lost in a new city.
Returning to the same destination over and over and over again isn't doing anything for your personal growth. It's only increasing your comfort zone.
It can be scary to plunge into the unknown, but I promise that you'll find a sense of exhilaration and excitement.
There are many types of vacations you could take throughout different periods in your life. I say, do them all and tell your grandkids about your adventures as a youth.
Spend a lot of time learning about yourself by exploring other places you've never thought of going to before.
Anyone can go on these types of vacations and have an amazing time, so what are you waiting for?
Questions You May Have
What are the most popular types of vacations?
The most popular types of vacations include beach getaways, family trips, and adult getaways. People love getting away to enjoy life on an island, especially with their loved ones. However, the most popular types of vacations might not be appealing to you. Vacations that are more tailored to your specific needs may be more enticing.
What is the ideal type of vacation?
An ideal vacation is tailored to your specific needs. Are you looking for a relaxing beach vacation, an adventure-filled trip, or something in between? If you're not sure what type is right for you, research the different types of vacations offered.
How do you classify vacations?
Vacations are a getaway from the normal routine of life. They can be classified by the type of activity you plan to do, the destination, or the purpose of the trip. There are many different types of vacations. Some examples include family trips, beach getaways, honeymoons, weekend getaways, business trips, cruises, adult getaways, and more.
Where should I go on vacation?
When trying to determine where to go next, think about what you want to get out of your vacation. Do you want a relaxing beach vacation, a land-based adventure trip, an extreme adventure experience, or something that combines all those things? There are many different types of vacations to choose from. When you know what you want to do, choosing where to go becomes easier.
Pin It!