Traveling to a new country for the first time can be both exciting and stressful. There are so many things to think about and prepare for!
To help make your trip as smooth and enjoyable as possible, I've put together a detailed international travel checklist.
This checklist covers all the essentials, from getting your passport and visa in order, to planning your trip and packing your bags.
Follow these steps, and you'll be ready for a hassle-free trip abroad!
This page contains affiliate links. This means that if you click a link and buy one of the products on this page, I may receive a commission (at no extra cost to you!)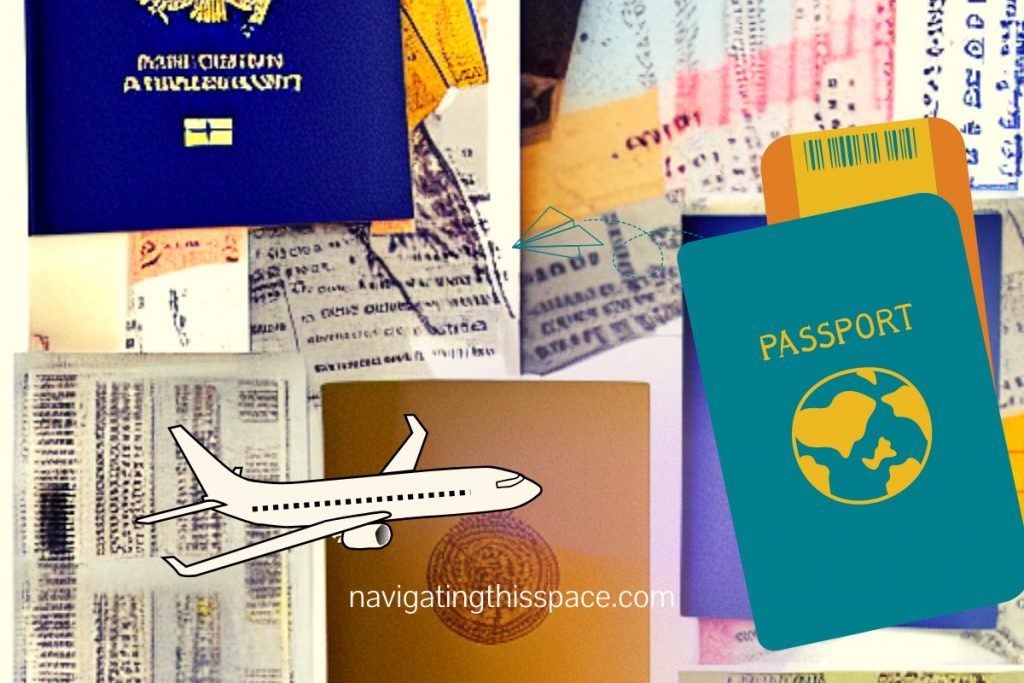 First Things First: Passport and Visa
Before you can even start packing for your trip, you need to make sure you have a valid passport. If you don't have a passport, now is the time to get one!
Depending on where you're traveling, you may also need to apply for a visa to be able to enter your destination country.
The last thing you want to experience is being denied boarding because you don't have the proper documentation.
Traveling isn't simply about booking a flight and traveling carefree. As much as we all would love that, different countries have different requirements when entering and exiting the country.
For example:
If you're traveling to Europe, you'll need a passport valid for at least three months after your planned return date. When traveling to one or more of the 26 countries in Europe's Schengen Area (Austria, Belgium, Czech Republic, Denmark, Estonia, Finland, France, Germany, Greece, Hungary, Iceland, Italy, Latvia, Liechtenstein, Lithuania, Luxembourg, Malta, Netherlands, Norway, Poland, Portugal, Slovakia, Slovenia, Spain, Sweden, and Switzerland), customs automatically assume you'll stay for the allotted three months for tourist travel.
If your passport expires sooner than that, or if you don't have a passport, you'll need to get it before your trip.
As for visas, whether or not you need one will depend on the country you're visiting and how long you plan to stay.
You can check visa requirements for your destination country on their embassy website or this PDF provided by foreign.gov's website.
No matter what country you choose to start your international trip in, the most important thing before you book your ticket is to have valid documentation, which is why it's number one on the international travel checklist.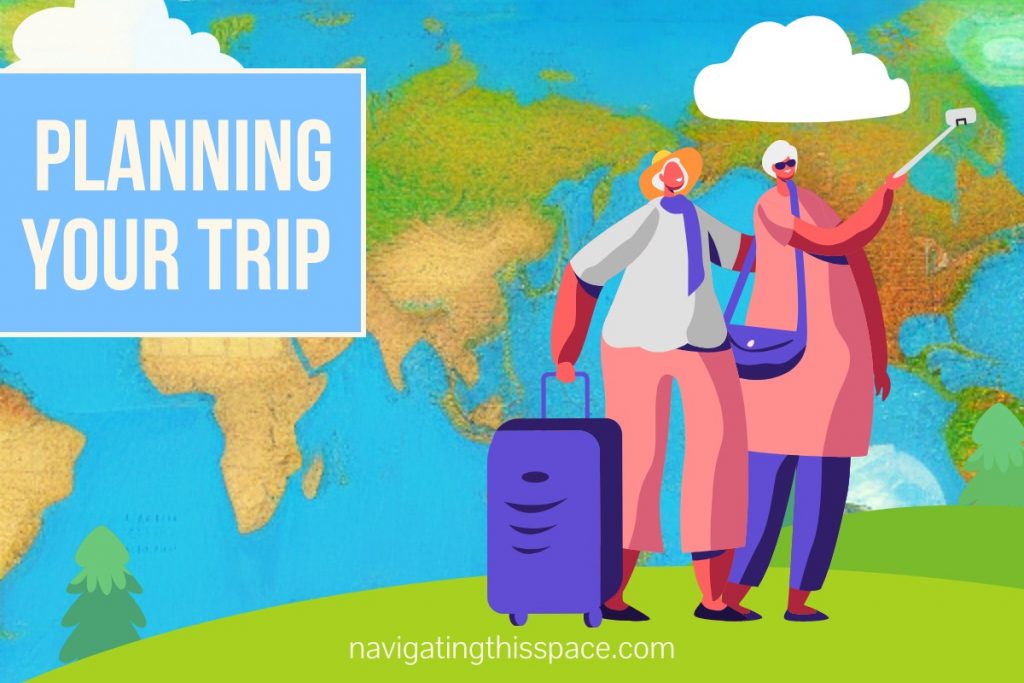 Planning Your Trip
Now that you've got your passport and visa situation sorted, it's time to start planning the best time to book your ticket, what activities you'll do when you're there, and where you'll be staying.
Before jumping on any flight website and booking a ticket to an "exotic name place," there are a few things you should do first: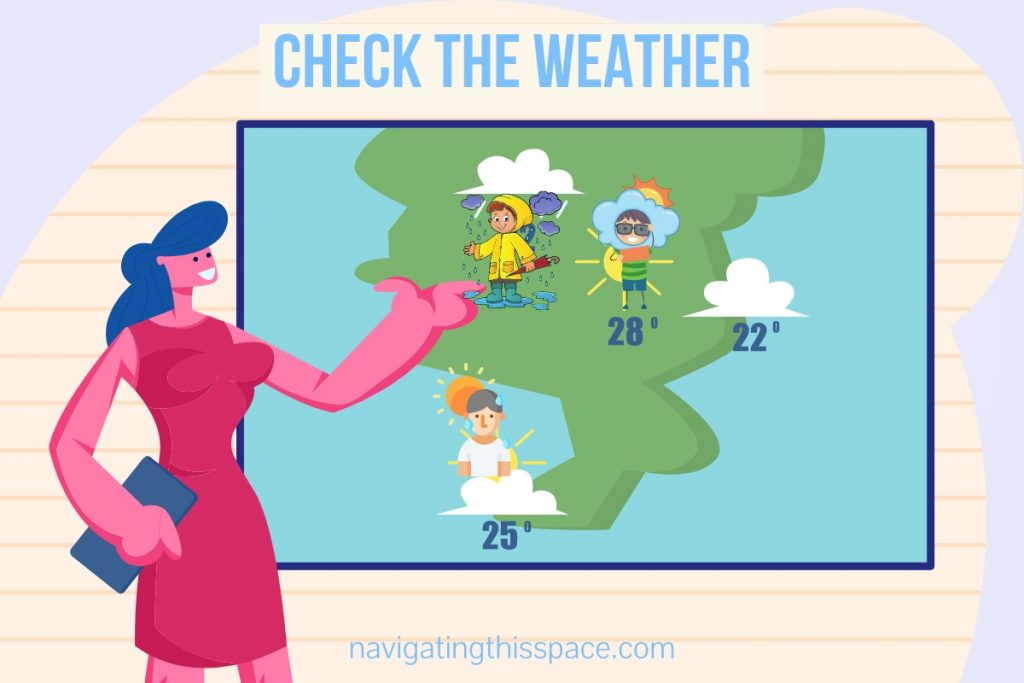 1. Check the Weather
Places like Australia and New Zealand have the opposite weather to America and Europe. So knowing what the weather will be like ahead of time will save you a lot of headaches and money, especially if you arrive at your destination country looking for summer weather in the middle of winter.
Also, checking the weather conditions of your destination country before you book will assist with what items you should be packing and the type of activities to plan for.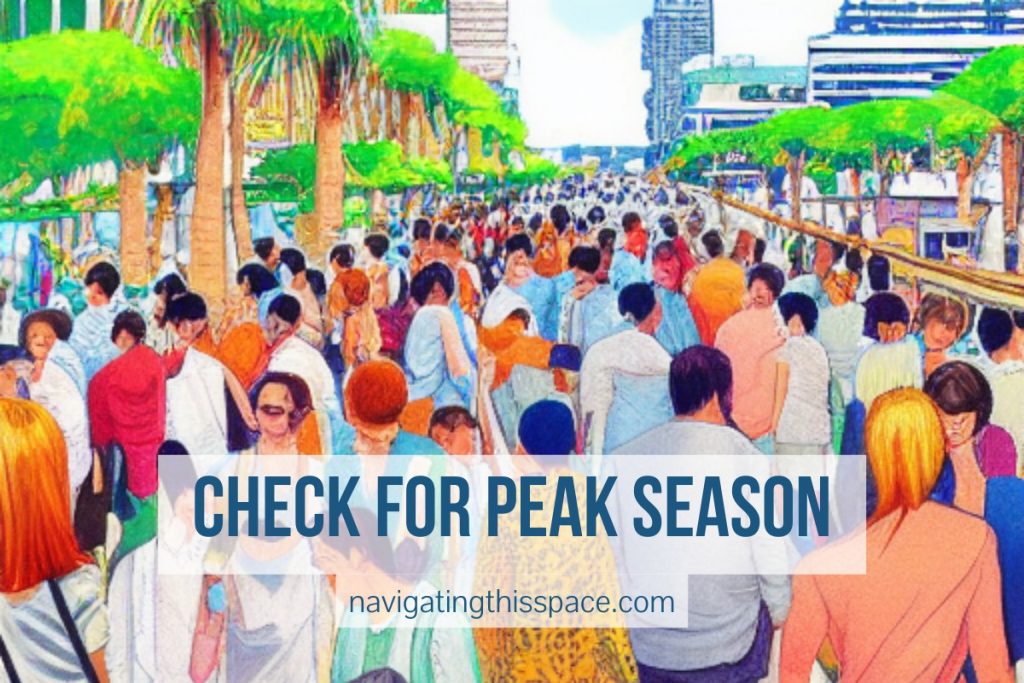 2. Check for Peak Season
All countries have a peak tourist season, a shoulder season, and an off-peak season. The shoulder and the off-peak seasons are usually the best time to travel because there are fewer crowds and cheaper prices.
For example:
If you're planning on visiting Thailand, according to Asia Highlight's website, the peak travel season is from November to February. This means that the cost of travel will be significantly higher during those months, so if your travel time falls during those dates you may want to consider changing your travel plans.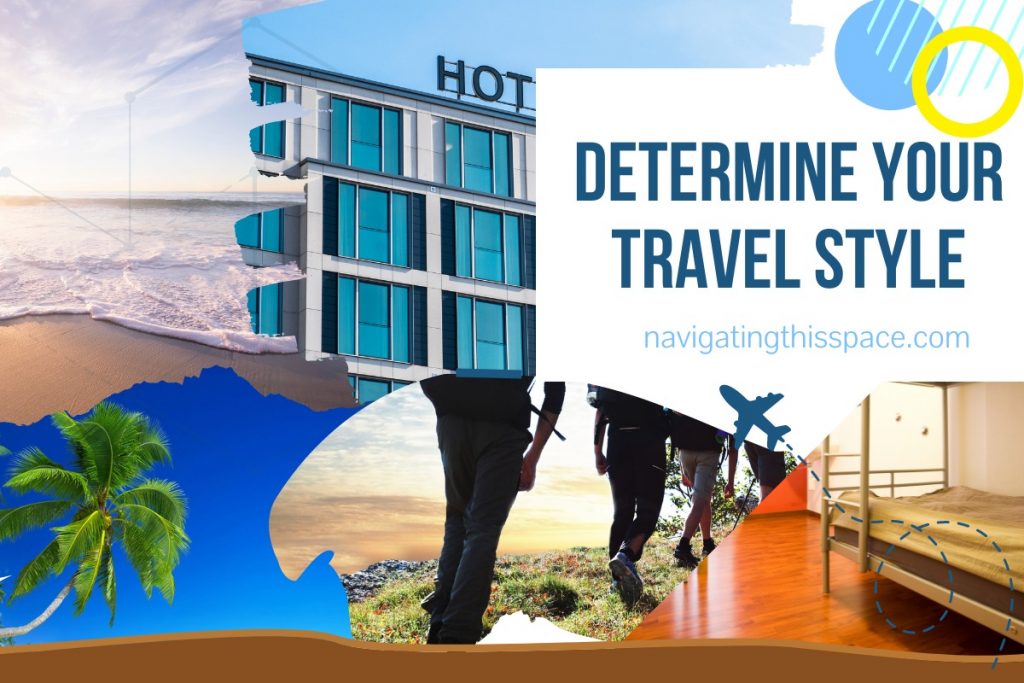 3. Determine Your Travel Style
Before you start booking any hotels or planning any activities, it's crucial to figure out what type of traveler you are and what type of trip you want to take.
Are you a beach bum like I am or an avid explorer who wants to hike every hill and mountain in sight?
What you prefer will greatly affect where you choose to stay.
For example:
If you prefer a backpack-type trip, then staying in a fancy hotel may not be ideal for your style. A hostel may speak to your traveler's soul better than a five-star hotel would.
It's okay if you're not sure what style of traveling you like, especially when you're just starting, so try it all without massacring your budget.
Recommended Article: Top 10 Exciting Types of Vacation: What Type is Right for You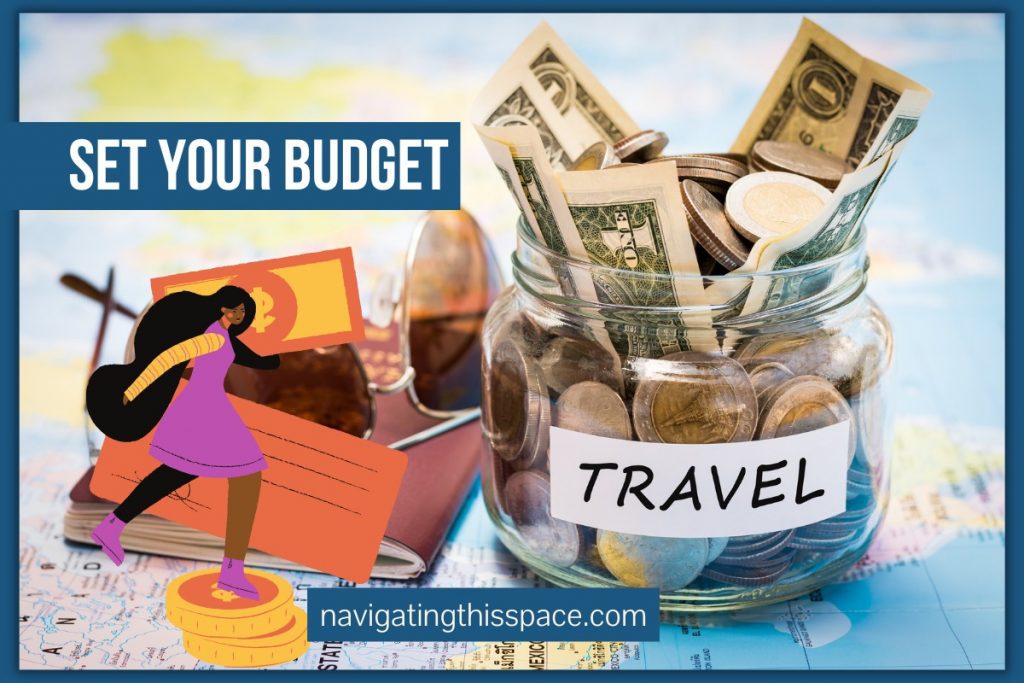 4. Set Your Budget
Last but certainly not least, set a budget!
After you've determined when and where you want to travel and what style of trip you're going for, the next step is to determine how much you're willing or able to spend.
Keep in mind that you will get your budget all wrong the first few times you travel. However, use your best judgment and be mindful of how much you're spending.
These are the major key expenses that you should include in your budget:
– Lodging
– Food and drinks
– Transportation costs (flights, car rentals, or public transportation)
– Activities and tours
– Shopping and souvenirs
– Emergency cash
Your transportation and lodging will always be your highest expense, but there's always a way to lower the price and that's where you have to research every possible way.
Websites like Skyscanner, Hopper, or Google Flights are great places to start when searching for affordable airfare. I prefer Hopper when I'm planning a trip a few months in advance because the app has a feature that allows you to "watch a trip," and it will notify you when the price for that flight is expected to drop so you can book it then.
For more spontaneous trips, I like google flights because you can easily compare the prices for different dates and airlines in one spot.
When it comes to finding affordable lodging, my number one go-to website is Airbnb. I've had great experiences with Airbnb all around the world, and I love that there's a wide variety of places to choose from.
To get a sense of your budget, start looking up the average prices in the country you're visiting for everything mentioned on the expense list above.
Please understand that spending $3,000 for three to five days per person is ridiculous if you're not planning a luxury trip. Don't grab the first price you see, keep digging. There's always a deal available if you start looking early enough.
Recommended Article: A Cheap Way To Travel: 5 Useful Tips To Explore More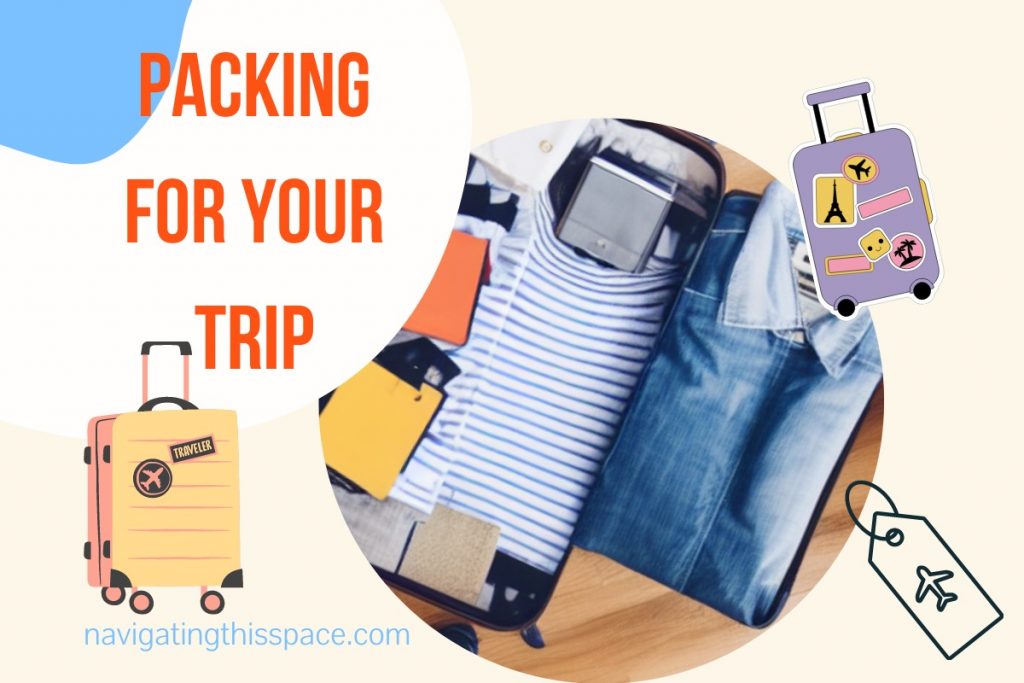 Packing for Your Trip
After you have planned and booked your trip, the next step is to start packing for your trip but please do not try to pack everything in your closet!
Make sure you're only bringing essential items, since it will save you space and, most importantly, won't break the bank. If your luggage is overweight, you'll have to pay some hefty fees at the airport or throw out some things to get your bag to the weight it needs to be.
To make packing a little easier, I've put together a list of items that I believe are essential for any international travel:
– A good carry-on bag
Never travel without a carry-on bag! I've experienced the airport losing my bag way too many times to count, and it's not a fun experience. So make sure you have at least one or two days worth of outfits in your carry-on.
– Comfortable shoes
Multipurpose yet comfortable shoes are a must. You will be doing a lot of walking in your destination country, so make sure your shoes won't hurt your feet or cause blisters.
– A sturdy but light luggage
Weight matters when it comes to your checked bag. If your flight only allows fifty pounds in your checked bag and your empty bag weighs ten to fifteen pounds, that's a lot of wasted real estate. Choose a light but sturdy bag to withstand being thrown around by luggage handlers.
– A small first-aid kit
If you're making your first aid kit, include pain relievers, Band-Aid, a mini bug spray, a healing salve, and any other medications you may need.
– A universal adapter
Different countries have different plugs. Prepare for that in advance, so you're not scrambling to find an adapter when you need to charge your devices.
– An portable charger
Having a portable charger can mean the difference between using Google maps to direct you to the nearest town center or getting completely lost in a country where you don't know the language fluently and have no means of translation to ask a local for help.
– A reusable water bottle
Staying hydrated is key, especially when you're in a hot climate. Buying bottled water daily can eat away at your budget really quickly. Invest in a good reusable water bottle with a filtration system, so you can refill throughout the day without worrying about getting sick.
Other things to include:
– Essential toiletries (mini versions only)
– Medications and vitamins
– Essential electronics and their chargers (phone, camera, or maybe laptop)
– Your travel documents (passport, visa, and flight information)
– Emergency contact information
– Neutral-colored clothing (so it's easy to mix and match)
– Mini make-up kit
– A day bag (tote or small backpack)
– A jacket (even if it's summer)
– A travel journal and pen
– A good book or a kindle
– Travel insurance information
– Other essentials you can't go a day without
Double-check the customs regulations for the country you're visiting before packing any liquids or electronics in your carry-on bag.
Some flights and countries don't allow electronics bigger than a phone in your carry-on. You will need to check them with your luggage.
Recommended Article: Packing Tips: Things Not Worth Packing When Traveling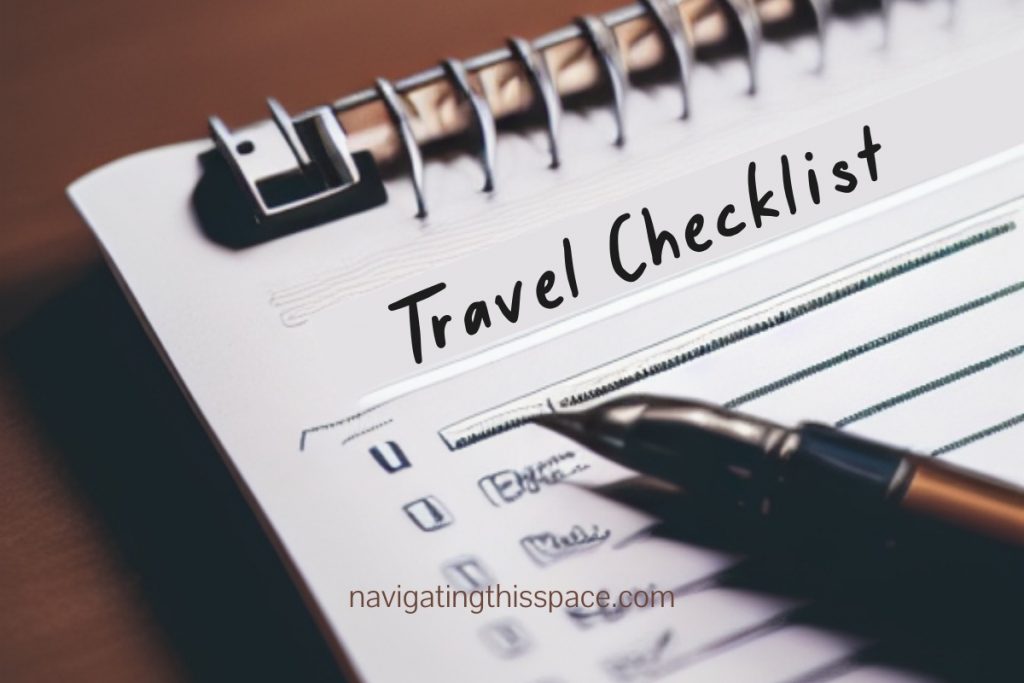 The Ultimate International Travel Checklist
The more you travel, the more your international travel checklist will be tailored to your personal preferences and the types of trips you take.
But, whether you're packing for a business trip, a beach vacation, or an adventure through Europe, this travel checklist will help to make sure you don't forget any important items or documents.
I hope this international travel checklist will help make planning your trip a walk in the park!
Remember to keep an open mind and enjoy yourself. Your purpose of traveling, whether business or casual, is to have fun. So make time to enjoy and explore your destination.
What items are essential for you that didn't make the list?
Let me know in the comments below.
Happy and Safe Travels!
Questions You May Have
What do I need to bring when traveling internationally?
To travel internationally, you will need a passport, visa (if required), and tickets. You may also need vaccinations, depending on your destination country.
What should I pack in my carry-on bag when traveling internationally?
Your carry-on bag should include essentials, such as your passport, boarding pass, medications/vitamins, a change of clothes, a jacket, your electronics (if they're allowed), cash, and essential toiletries. You should be able to live a few days off of the items in your carry-on bag in case your luggage is lost or delayed.
How do I know if I need a visa to travel internationally?
The best way to find out if you need a visa is to contact the embassy or consulate of the country you're planning on visiting. They will be able to provide you with the exact information about what you'll need and how to go about getting your visa.
What are five important things to bring with you when you travel to another country?
Your passport, visa (if required), a small amount of local currency, itinerary, and travel insurance information / emergency contact information.
What should I print before an international flight?
It may not be necessary to print your flight itinerary at home. However, it may help you to skip long lines at the airport if your flight requires physical tickets instead of mobile tickets. You should print and keep a digital and physical copy of your identity information in case you lose your passport or visa.
What do I need to leave the US?
To leave and re-enter the United States, you will need a valid passport. If you're traveling by air, you will also need a boarding pass. Depending on your destination country, you may need additional documentation like a visa or proof of vaccination.
Pin It!