Mexico is a beautiful country with many diverse landscapes, from mountains to beaches to desert-like areas. The choices are vast, and the views are breathtaking.
There are a lot of different vacation spots you can visit in Mexico. Most of them, however, are overrun by tourists. But there are several vacation spots that seem to go untouched by massive resorts and hotels, expensive tours, and crowds of people.
In this blog post, we will talk about the best four places to visit for an unforgettable, authentic Mexican vacation, what makes each place unique, and why I love and recommend them!
Why you should visit these Mexico vacation spots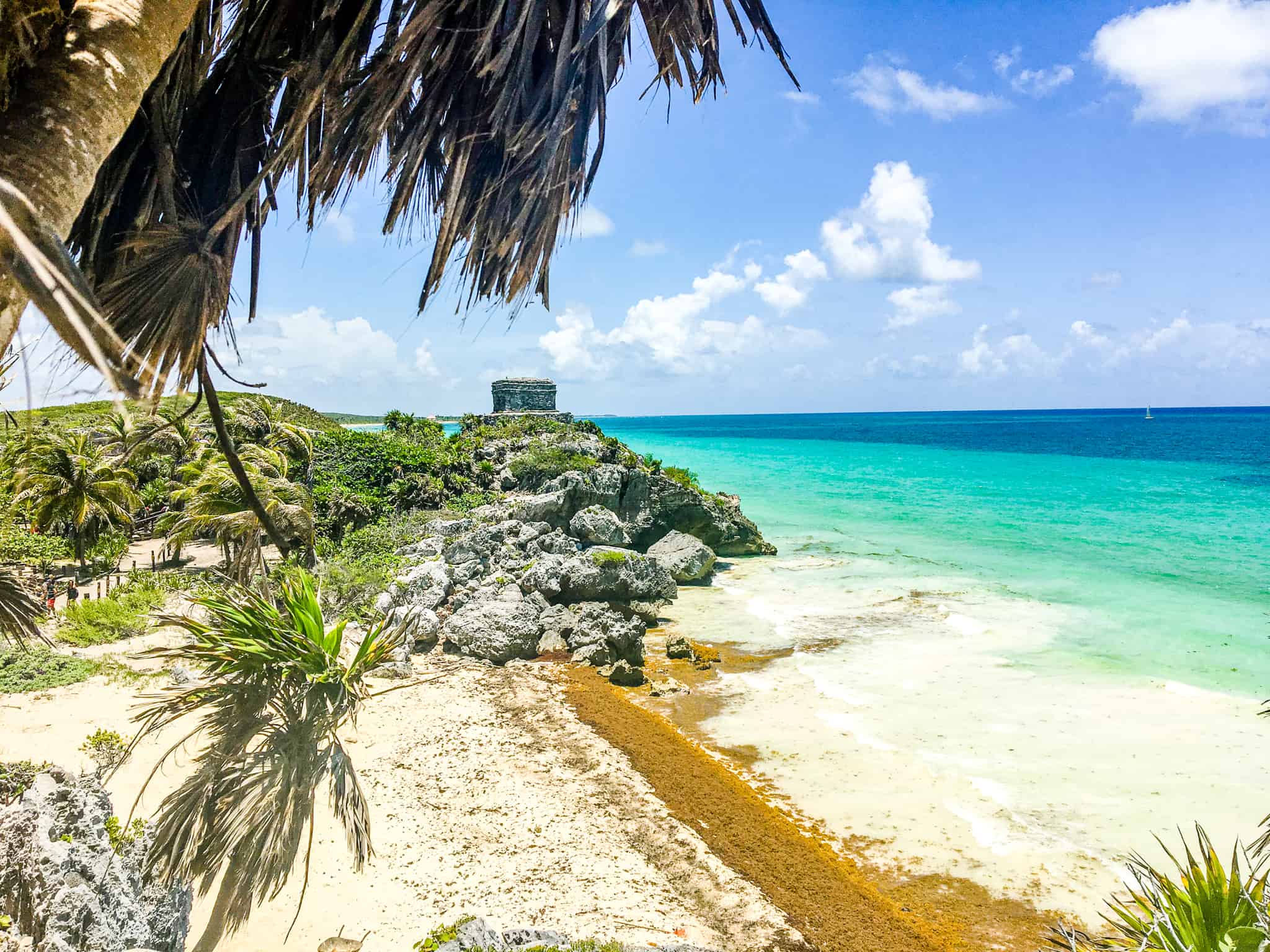 Mexico is one of the most diverse countries in North America, and it is absolutely breathtaking
Conveniently located in the central part of the continent, Mexico is one of the cheapest places to travel in North America.
The country has it all, such as friendly people, delicious food, and beautiful landscapes.
Mexico has so much history, culture, cuisine, and natural beauty that any traveler would be happy with what they find here.
Don't be fooled into thinking that Mexico is a small country either! Mexico is one of the five largest countries in North America.
With plenty of places to visit, it's no wonder the places on this list are hardly mentioned. But with an avid explorer like my partner and me, we've found the gems worth mentioning!
We love visiting this country, and we think it's one of the best places to visit in North America for a vacation!
Without further delay, here are the four best spots in Mexico to visit:
Best Mexican Vacation Spots To Visit
Mexico vacation spots have been long ruled by the famous Cancun and now Tulum, but this list will not include those places to visit. Frankly, it's overrun by tourists, pushy tour guides, expensive hotels, and subpar food.
Instead, we've found four of the best spots to visit in Mexico that are less known but are worth visiting!
4. Playa Del Carmen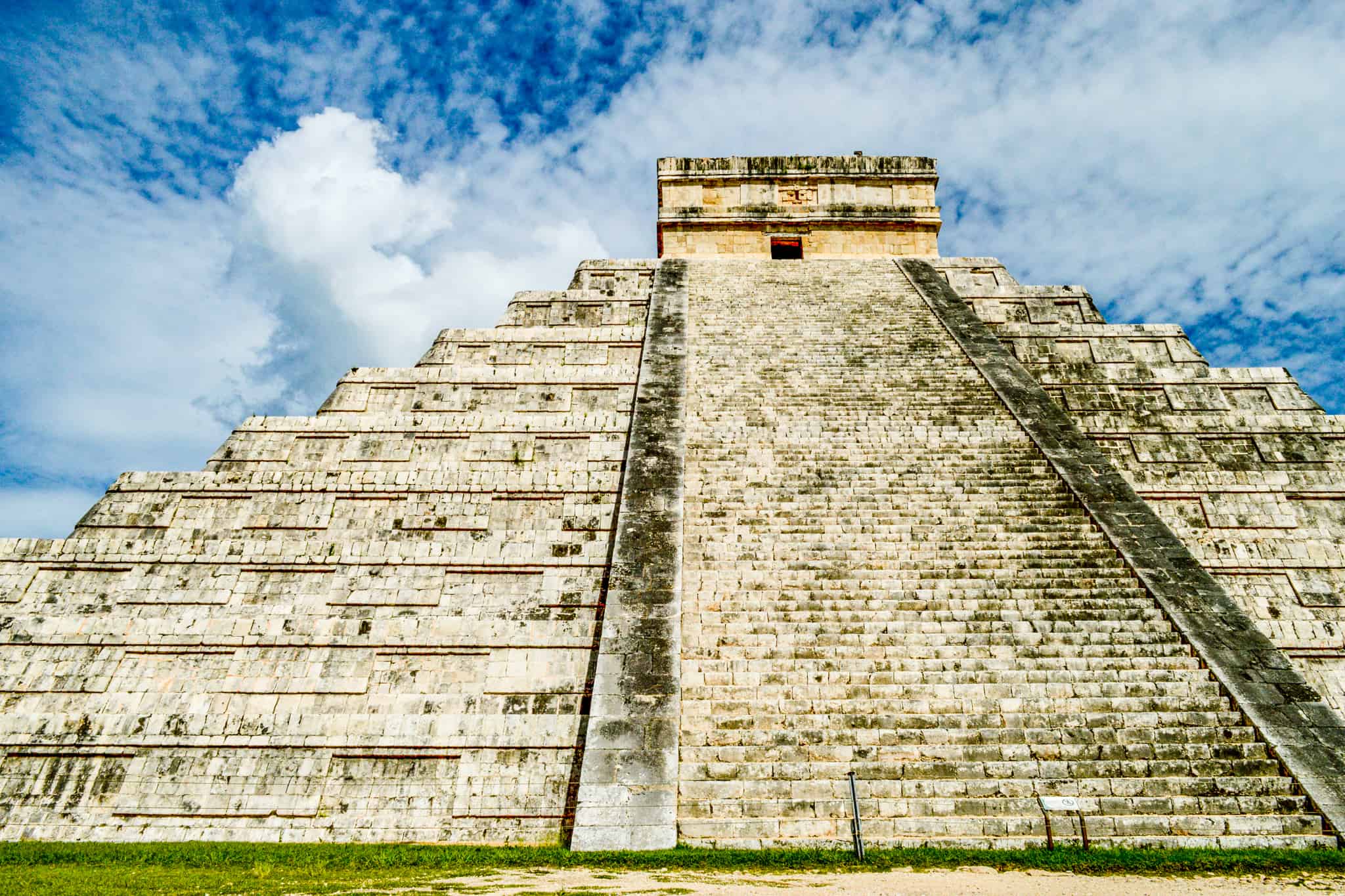 Playa Del Carmen is literally one of the best places to visit in Mexico! It is a city located just over two hours from the Cancun airport with its beautiful beaches with clean water and most of all, fewer crowds of people!
Plus, it doesn't hurt that Playa Del Carmen also offers excellent cuisines, like guacamole, tacos, loads of vegan food, and plenty of fresh coconut water to completely replace your daily intake of water, which is a must in Mexico.
Pro tip: Travel with a heavy-duty water filter like Berkey Water Filtration System to avoid having to buy expensive water bottles.
So, what are the "best spots" to visit?
Well, there's no single answer as it all depends on your preferences and interests. But finding somewhere that interests you is super easy.
Take a bike ride on 10 Avenida NTE, and you'll find a range of restaurants and shopping places that will grab your attention.
10 Avenida NTE also has a lot of money exchange centers and the best one is, Money Exchange San Jorge. It is located between Calle 8 NTE and Calle 6 NTE, directly across the street from Wabi Hostel. They add a bit to their advertised exchange rate so your money will go a long way.
Pro Tip: Avoid using cash, even though most places do accept cash. The exchange rate is terrible, so play it safe and take the cash route.
If you don't mind being haggled and constantly called into every stall to look at products, go ahead and explore 5 Avenida NTE.
It is worth exploring at least once even if you prefer quietly walking down the street. However, try to avoid it as much as you can.
Playa Del Carmen is by far one of the safest vacation spots in Mexico in our opinion.
We were either riding bikes all day or taking the local buses which only cost 10 pesos to go everywhere!
A day trip to Tulum, Cancun, and Isla Mujeres are all possible with the help of the trusty collectivos that are constantly running.
But the best gem of all is a short 30-45 minute ferry ride to Cozumel where the Caribbean Sea awaits to wash all your cares away.
Rent a scooter and explore the Island. It's really small. With numerous stops to take memorable photos and yes … Instagram-ready photos, you'll have a great day planned in the sun.
Snorkeling on Cozumel is also the best! Do a quick glass bottom tour or find a spot on its pristine beaches and venture outwards with your snorkel gear.
Playa Del Carmen is located in the perfect spot to explore places within Playa Del Carmen and the towns around it.
We spent an entire month exploring all the towns in and around this area, and we highly recommend staying here. It's convenient and a lot less expensive than its neighboring towns, like Cancun and Tulum.
Bonus Tip: The Mayan Ruins and Chichen Itza (Mayan pyramid) are a bus ride away. We recommend you to visit Chichen Itza on a quick day trip. There are plenty of affordable combination tours to choose from.
3. Oaxaca City
The City of Chocolate! Oaxaca is a perfect place to visit if you want to get away from the busier Mexican cities like Mexico City and Guadalajara.
Bargains for chocolate, handicrafts, and more are available everywhere in this town too!
It's the city where the Mexican culture sings loud and proud. From intricate prints to traditional cuisine like mole, Oaxaca City is the place you need to go if culture is what you desire.
Located inside a valley, the mountains are a breathtaking view over the horizon. It's a quiet town with a population of just over 500,000 and is home to many international visitors.
The chocolate in Oaxaca is like nothing I've ever tasted before. It's rich and creamy, and the flavor is so intense, I wanted to eat it every single day!
They hardly use dairy products in their chocolate. So it's vegan, friends, which is a super plus!
The restaurant Hierba Dulce was our favorite spot to get chocolate. It's laidback, and the chefs take their time to cook the food and chocolate to perfection.
If you're a chocolate lover like myself, try everything with chocolate in it from their dessert menu.
It's also one of the only places that offer a vegan mole, so we were able to partake a traditional cuisine without missing out.
The handicrafts are also abundant here, which makes for a nice souvenir to bring home with you or give as a gift!
Most of the things for sale in the market conveniently located in the town's square are handmade. If you buy something, you are indeed supporting local businesses.
I think we should all be doing our part in terms of sustainability when it comes to buying chocolate and other items that can be found in Mexico.
2. San Jose Del Pacifico
A vacation spot located in the mountains of Oaxaca, San Jose Del Pacifico is a beautiful place to spend some time high up in the mountains.
We spent three days there, and it was perfect because it's so small. It's a bit chillier than the other places on this list because of its high elevation but falling asleep every night beside a fireplace was the highlight of our time in the mountains.
When it comes to places to visit in Mexico, it's a must!
It gets dusty so pack shoes you don't care about getting dirty and walk everywhere!
On our first morning, we walked over 15,000 steps before 9 a.m. uphill. We greeted the sun, explored, and hugged a few trees along the way.
There are not a lot of choices of places to eat if you're vegan or vegetarian but the diner in town offers a few dairy-free and meat-free choices.
San Jose Del Pacifico is famous for its psychedelic plant, the humble mushroom!
It's legal to consume but only do so within its season, which is between the months of July to October. Any other time, it will be out of season. During those times DO NOT BUY IT!
Besides being a little town on the mountain side, San Jose Del Pacifico allows you the peace and quiet to calm your nerves, and fresh mountain air to revitalize your lungs.
You'll be dreaming of returning there really soon if you've only spent a night or two.
1. Puerto Escondido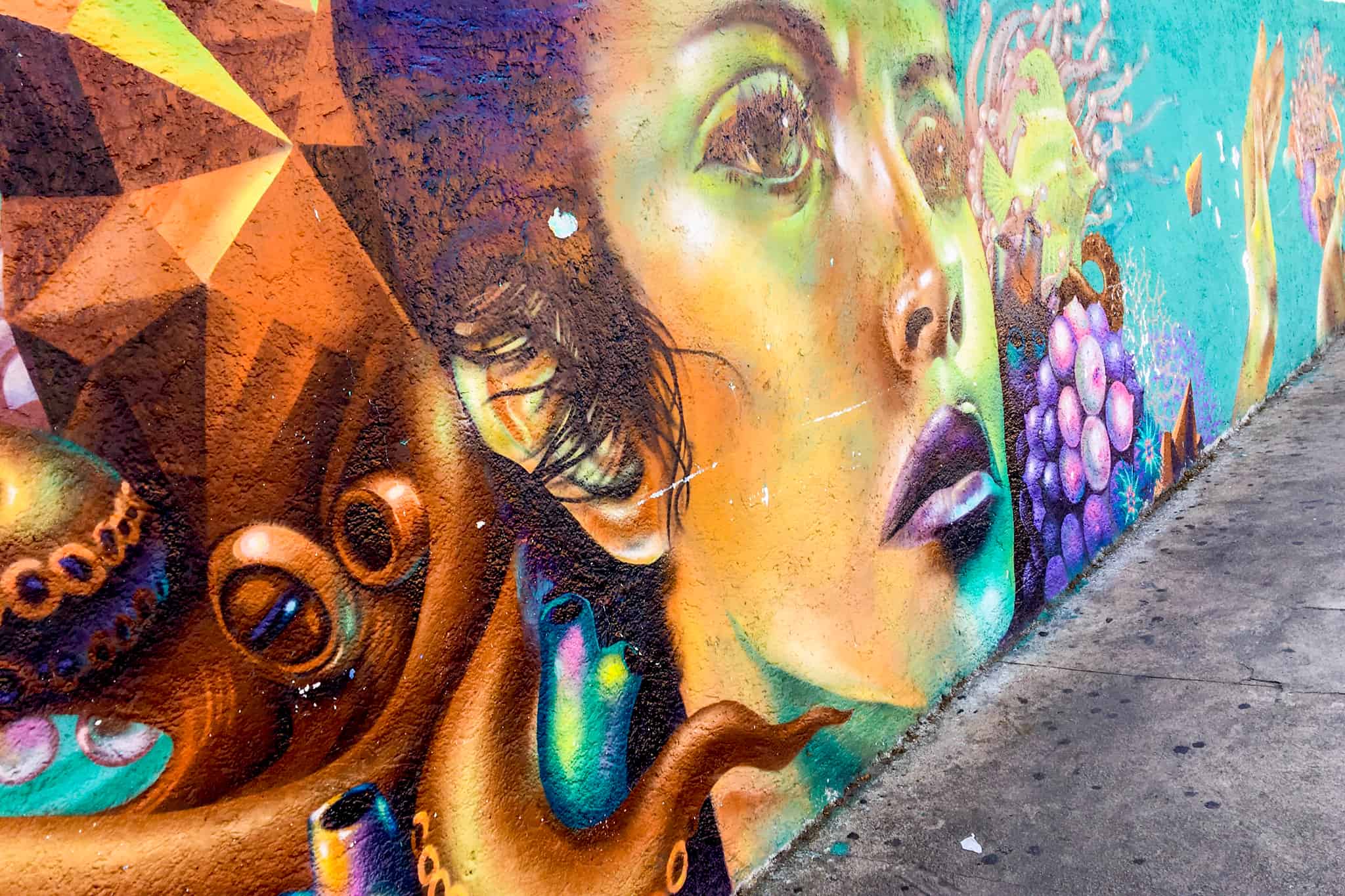 In the number one spot on this list of places to visit in Mexico, lies a quiet surfer town that I didn't even know existed until a few months ago.
Puerto Escondido is the place we will return to in the future. It is hands down the best city to visit in Mexico.
It is located on the western side of Oaxaca's coast, known as the Emerald Coast.
The beaches are a beautiful color of green, which comes from the natural seaweeds that wash ashore.
It is also home to some of Mexico's top surf spots and definitely worth checking out if you love surfing!
Eating in Puerto Escondido has become one of my favorite pastimes. There's no shortage of amazing restaurants.
If you crave a home-cooked vegan meal, then Holy Moly is a must-visit!
Space is limited to keep the atmosphere intimate and chatting with the chef while she prepares your food will no doubt be the best part you'll experience.
Rent a scooter to get around in Puerto Escondido because walking might be a little too much. It also depends on where you stay.
Taking local collectivos are also a great option because of how inexpensive they are.
The restaurants also offer a wide range of delicious vegan and vegetarian options so pick one off the map and enjoy! You won't be disappointed.
One of the best things to see in this fishing village is the fishermen coming in with their daily catch, and the locals rushing to the boats to buy all the fresh fish for their restaurants. It was amazing to witness.
The people were by far the friendliest we experienced in Mexico. They were always ready to help translate if we were having problems finding the correct Spanish words.
If you love swimming, then the beautiful beaches will take your breath away easily. Even though the water can be too rough for a simple swim, surfing is perfect.
We weren't there long enough — a super short 10 days — to take surf lessons, but we will be going back to spend more than a month learning everything!
What are the safest vacation spots in Mexico?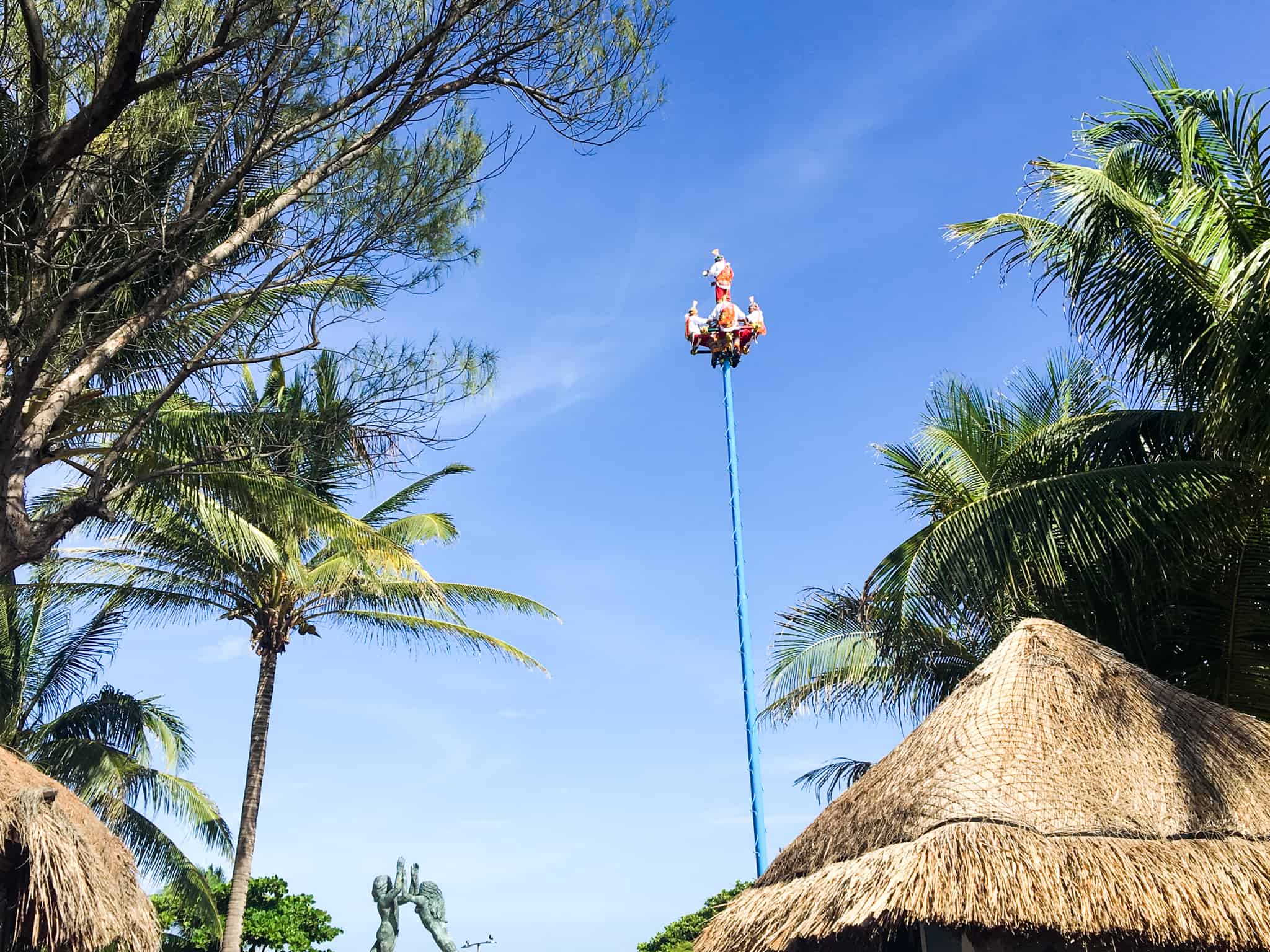 The list above was made from our experience of living three months in Mexico. These places are in our opinion the safest places to visit.
Mexico is like any other country. You should always be aware of your surroundings no matter how safe you feel. Anything can happen at any moment for any reason.
Follow your gut feeling. If something feels off, then go the other direction.
What is the prettiest place in Mexico?
As diverse as Mexico is, the prettiest places are on the list above and of course plenty more!
They all have unique gems that make them each wonderful.
The weather is perfect and allows for anything from surfing to mountain exploring. The people are warm and welcoming, and there's always something on your plate whether it be a taco or a bowl of green chile rice with beans.
From the Caribbean Sea to the Pacific Coast, Mexico has something for anyone and everyone.
– Mexico has a variety of natural wonders that are perfect for all sorts of adventures.
– The weather is temperate and gives the opportunity to explore both coasts, deserts, jungles, and mountains.
– There's no shortage of tacos in Mexico either. Finding a vegan taco might be a little hard but worth the search.
– The art galleries are not to be missed and feature great local Mexican art.
– The architecture is beautiful, and it's worth seeing the buildings even if they're crumbling.
– People say hello and greet everyone with the salutation of the day.
– Street art is breathtaking, and it's worth checking out even if you don't understand Spanish.
– The food is delicious, and there are a lot of vegetarian options. However, be prepared to eat some bugs too. (If you're into that sort of stuff)
– Local markets are packed with organic food locally grown, so cooking your own food is more convenient than eating out every day if you're on a budget.
– Mexico has such a rich culture, and seeing someone in traditional clothing is very common.
– The Mayan Ruins and other archeological sites will make your mouth drop in wonder and amazement.
Mexico is the hidden gem that most people know about but not many have actually explored.
The travel brochures will show you the iconic images of ancient ruins and beaches, but that's not all Mexico has to offer!
The warmth of the people makes Mexico one of the greatest places to visit. Spending a quick or long vacation there will only keep rewarding you months after you've left that beautiful country.
Make sure to pack a travel journal because the moments you'll have will be worth remembering.
Visitors from around the world spend time in Mexico because the weather is welcoming all year round, and blue water, fresh air, and blue skies are always a welcome sight.
Many of Mexico's attractions can be found in the culture, heritage, and history that has been preserved for centuries by its people.
It's considered one of the top destinations to visit on your bucket list because it offers so much more than just romantic beaches and delicious food!
Do yourself a favor and book your trip today. Stay longer, you get a six months passport upon arrival!
How do I get there?
Fly into Cancun International Airport, or fly into Puerto Vallarta Airport from any major US city or international airport.
What is Mexico's currency?
Mexican peso (MXN)
How much does it cost to travel in Mexico?
There are so many affordable things you can do when visiting Mexico, from enjoying the fresh seafood meals at a restaurant near the beach or taking an ATV out into the countryside for less than $50.
The most amount of money we spent during the three months we were there was $25 USD per day for about two weeks. That should give you an idea of what it would cost to explore Mexico in all of its glory.
What should I pack for Mexico?
Be sure to pack comfortable walking shoes, a lightweight foldable backpack or suitcase, and clothes that are easy to come off in the event you want to take an afternoon dip in the ocean.
Pack light if you plan on exploring a lot of places like we did. Lugging around three large bags on ADO busses can become a pain, so don't overpack!
Don't forget the sunscreen!
Some days the sun will be way too hot to venture outside. But on the days when it's welcoming, lather on the sunscreen to protect your skin!
Get creative with hats
A hat can help protect your scalp from the scalding sun and should be a staple if you'll be in the sun for long periods of time.
Please don't forget the bug repellant!
Mexico is one of those countries where mosquitoes seem to like humans a lot!
Luckily, I had my trusty mosquito repellant handy in my day bag at all times, so we weren't eaten alive.
What's your favorite Mexican vacation spot?
The stunning city of Puerto Escondido is our personal favorite place in Mexico since the beach and mountains are both easy to access!
You should put on your explorer hat and explore all the different places to visit in Mexico. You won't regret what you'll find and experience.
Honestly, the stories alone will keep you talking about your time in Mexico, months after you've moved on to somewhere else or have gone back home.
I'd love to hear about your favorite places in Mexico.
Comment below and share some of the little spots that make you happy or where you feel like an explorer on a mission.
Pin It!