Packing is a task many people don't look forward to, but packing smart can make your vacation run a little smoother. The key to packing efficiently is packing only what you need, packing light, and avoiding last-minute packing.
This article will go over some packing tips that can help you save space in your luggage while avoiding unnecessary things.
Here are my top picks for things not worth packing when traveling:
This page contains affiliate links. This means that if you click a link and buy one of the products on this page, I may receive a commission (at no extra cost to you!)
Packing Tips and Tricks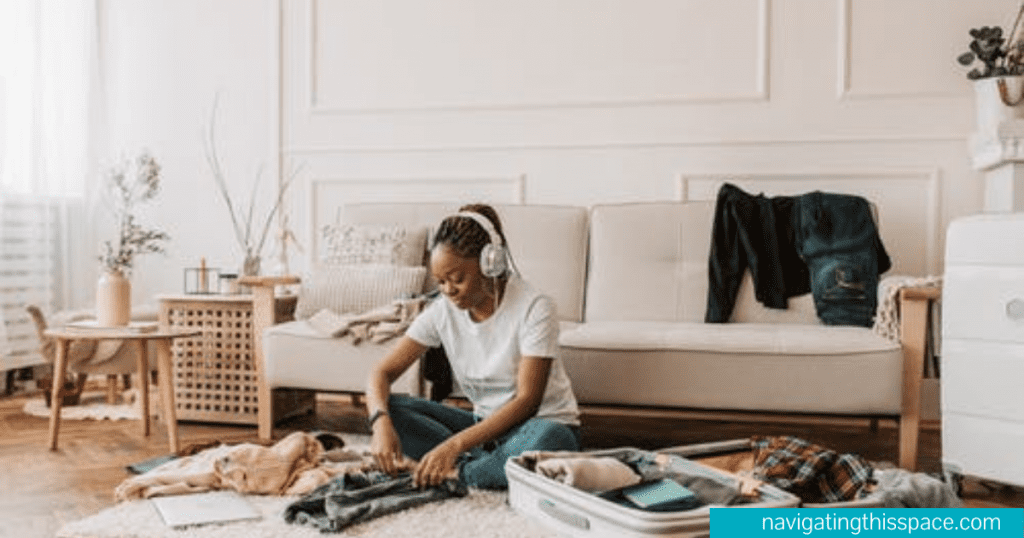 Before we get into what not to pack, it's important that you know these simple packing tips to help you pack more efficiently.
1. Roll Your Clothes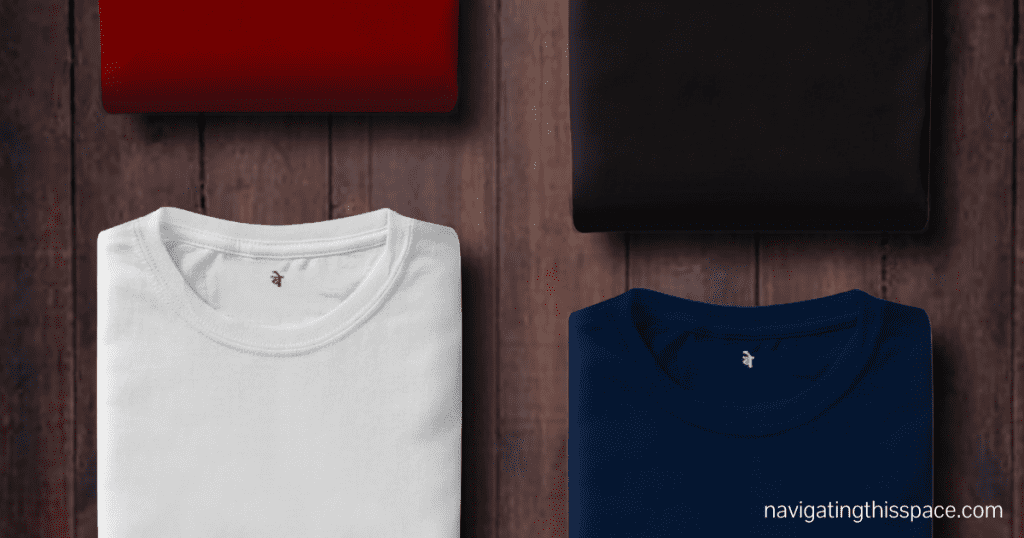 Rolling your clothes is a packing tip that couldn't be simpler. Instead of neatly folding your clothes, try rolling them instead. This will open up a lot more space in your bag so you can fit more.
2. Organize with Ziploc Bags
If you're packing liquids, it's important to keep them sealed so there won't be a giant mess when you arrive at your destination.
Ziploc bags are excellent for packing because they add an extra layer of protection to keep your clothes and liquids separate.
Use tape to add another layer of seal to the bottles. A packing hack, I like to utilize, is using a piece of plastic to seal the inside of the bottles.
For example:
Bottles with liquids often have a seal inside the cap that must be removed before being used. By adding a piece of plastic — saran wrap or a portion of a plastic bag — you'll be creating a homemade seal to prevent leakage.
Use bubble wrap on glass bottles to keep them from breaking. If you bought a new fragrance for the trip, leave the bottle in the box. The chances of breakage decrease because the box is more structured for moving around.
3. Use Packing Cubes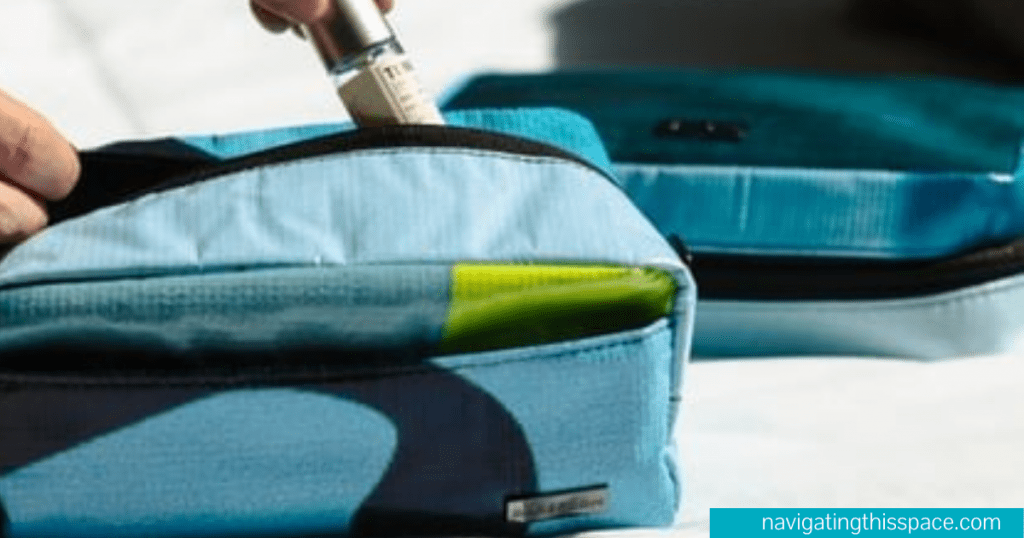 Another way you can keep your packing organized is by using packing cubes. Packing cubes are great because they keep all your clothing organized, and they also help you avoid overpacking because you have a smaller space to fill. Packing cubes are available in different sizes, and if you follow the first tip and roll all your clothes, you can stuff more than three complete outfits or all your underwear and socks in a small packing cube.
4. Separate Your Shoes
When it comes to packing shoes, they're a bit tricky since you can't roll them to make them fit inside a packing cube. The best way to pack your shoes is to place them either in a plastic bag, a giant ziplock bag, or a designated shoe bag to avoid the transfer of germs from walking outside onto your clothes or packing cubes.
5. Only Pack What You Need
Lastly, it's important to remember only to pack the essentials. Don't pack your whole bedroom and bathroom. You don't need everything. Make a packing list and stick with it. The more things you pack, the less space you'll have for items you may want to take home from your travels.
Travel Packing Tips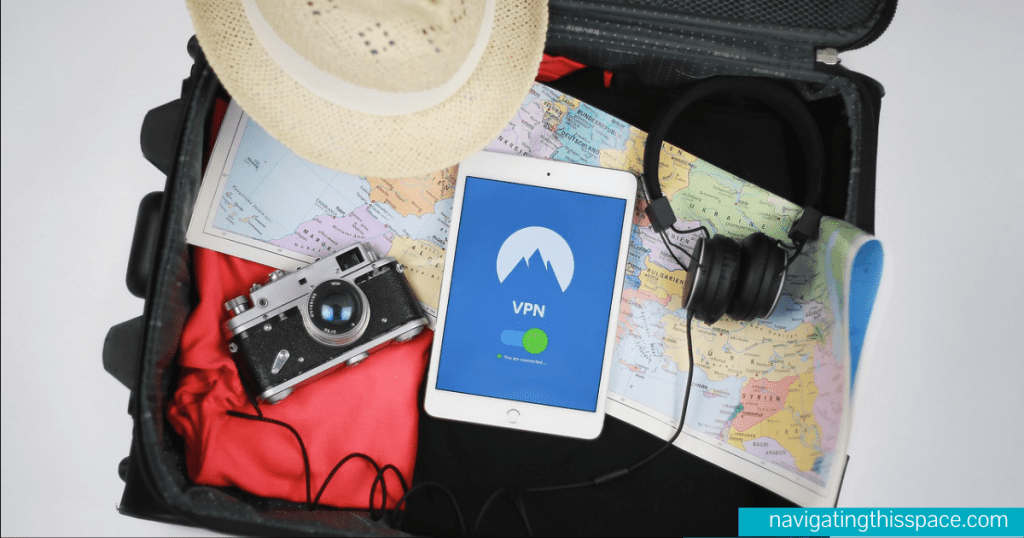 Traveling with just a backpack is the ideal way to travel because it eliminates a lot of costs, especially at the airport. However, traveling with just a backpack might not be for everyone, especially if you're traveling with a family.
The packing tips that follow are for all travelers, business, leisure, and explorers.
Here's what NOT to take on your vacation:
1. Leave the Clothes You Don't Wear
Heavy, bulky, and out-of-season clothes should be left at home. If you don't wear jeans, don't buy jeans to wear. If you don't need scarves, a jacket and gloves, leave them at home. However, always pack a light jacket in case the weather changes suddenly but don't pack for a blizzard if you're heading to the Caribbean.
2. Don't Bring a Lot of Shoes
You might be the type of person who has specific shoes for every outfit you own. However, when you're traveling, you do NOT need to pack ten pairs of shoes.
Shoes take up a lot of space. You might end up with an extra bag for shoes alone if you pack too many. Shoes are heavy, especially if packing a lot of sneakers. And, if you're packing only one pair of shoes, there's no need to pack the fancy ones you never wear.
A simple pair of slippers, walking/exercise shoes, and if needed, one pair of fancy shoes are all you'll need. Everything else is unnecessary.
3. Leave the Toiletries You Don't Need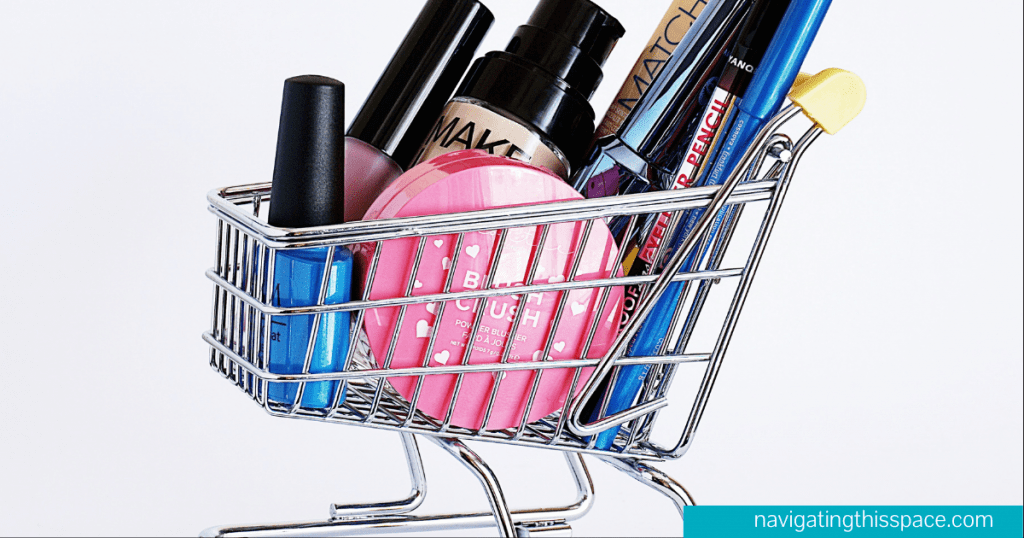 When it comes to packing toiletries, there is a great rule of thumb to follow. If you can buy it for cheap at your destination, leave the big bottle at home.
I know the last thing you'll want to do is spend more money than you plan on spending but if you want to travel light, leave the body soaps, the toothpaste, and the giant bottle of shampoo and conditioner.
If you must bring something with you — which I highly recommend in case of delays — get some travel-sized bottles and fill those with your favorite soaps and throw them in a ziplock bag to secure them even more.
4. Don't Pack Bulky Books
If you're like me and love to read, a good book must be included. However, the problem with books is, they're heavy and bulky. This means you'll have to limit the number of books you take with you or completely eliminate them.
Since I'm not one to eliminate books, a great alternative is to get an Amazon Kindle, it's small enough to take in your carry-on, and it holds a large number of books.
Yes, the feeling of turning a page in a good book cannot be replaced by an electronic device but having more books than you can read is a great trade-off.
5. Bring Minimal Makeup Brushes and Tools
If you're not traveling for a photo shoot or anything fashion-wise (Instagram doesn't count), there's no need to pack your full makeup kit. You just need a few essentials.
Foundation, concealer, mascara, eye shadow, and blush can go a long way. If you're used to a full face of heavy makeup, it might be time to give your skin time to breathe in the sun.
Less is always more.
6. Leave Expensive Jewelry at Home
If you're not willing to lose something, don't bring it. The chances of forgetting and losing something increase every time you travel. Remember the heirloom that your great-great-great-grandmother left you? It can stay safely at home in the safe behind the wall.
If you must bring jewelry, bring one piece (or two) as a necklace or on your wrist but not both.
7. Minimize Heavy Electronics
If it's not needed, it can stay behind. Planning ahead of time allows you to remember the essential items like your camera, your phone, and maybe a battery pack to charge them on the go. However, if you know you won't be using the laptop, leave it at home and bring your iPad instead.
Small items are easier to carry, and most of the time, they are a lot lighter.
Packing Tips and Hacks for Fashionistas
Your wardrobe will most likely take up the most space in your bag. Challenge yourself to bring fewer clothes for your trip and create new outfits from your different pieces. You're less likely to get bored and not know what to wear if you're challenging yourself to create different looks with the same clothes.
Doing laundry on a trip is one of the best packing advice I was given a few years ago because it eliminated the need for heavy bags. After all, I was able to pack less and still had clean clothes to wear.
This is where it's imperative that you leave the heavy items that take forever to dry at home. Pack light clothing like dri-fit, easy drying materials, so they take up less space in your luggage and dries quickly when you do wash them.
These packing tips are meant to maximize space and minimize weight so that you can enjoy your travels more without having to worry about your luggage being overweight.
Don't be afraid to leave some things at home. Sometimes it's better for everyone involved if they stay there.
Use plastic bags or garbage bags to wrap your shoes and pack them in your checked baggage. The fewer items you take in your carry-on the better it is for your back and shoulders in the long run.
Do you have any other packing tips to share?
Please feel free to add them in the comments below. I'll even update this article to add them with your permission, of course. So let me know in the comment section below.
If you found this article helpful, check out my other travel articles and share them with someone who may need some packing hacks to save them some money.
Pin It!