Holiday shopping for anyone is already stressful but once you throw a vegan friend in the mix, things become a bit more complicated.
I've created this list of holiday gift ideas for vegans to help you find that perfect gift for all the vegans in your life.
If you're not sure what makes a gift- vegan, here are some guidelines.
NOT VEGAN:
Food containing meat, fish, eggs, dairy, honey, gelatin, whey, ghee, or lard

Beverages filtered through egg whites or fish bladder which are most beers and wines

Household items made with bone china

Candles made with beeswax

Beauty products that have been tested on animals or contain the ingredients beeswax, lanolin, or carmine

Clothes, or jewelry made with fur, leather, wool, feathers, pearls, or silk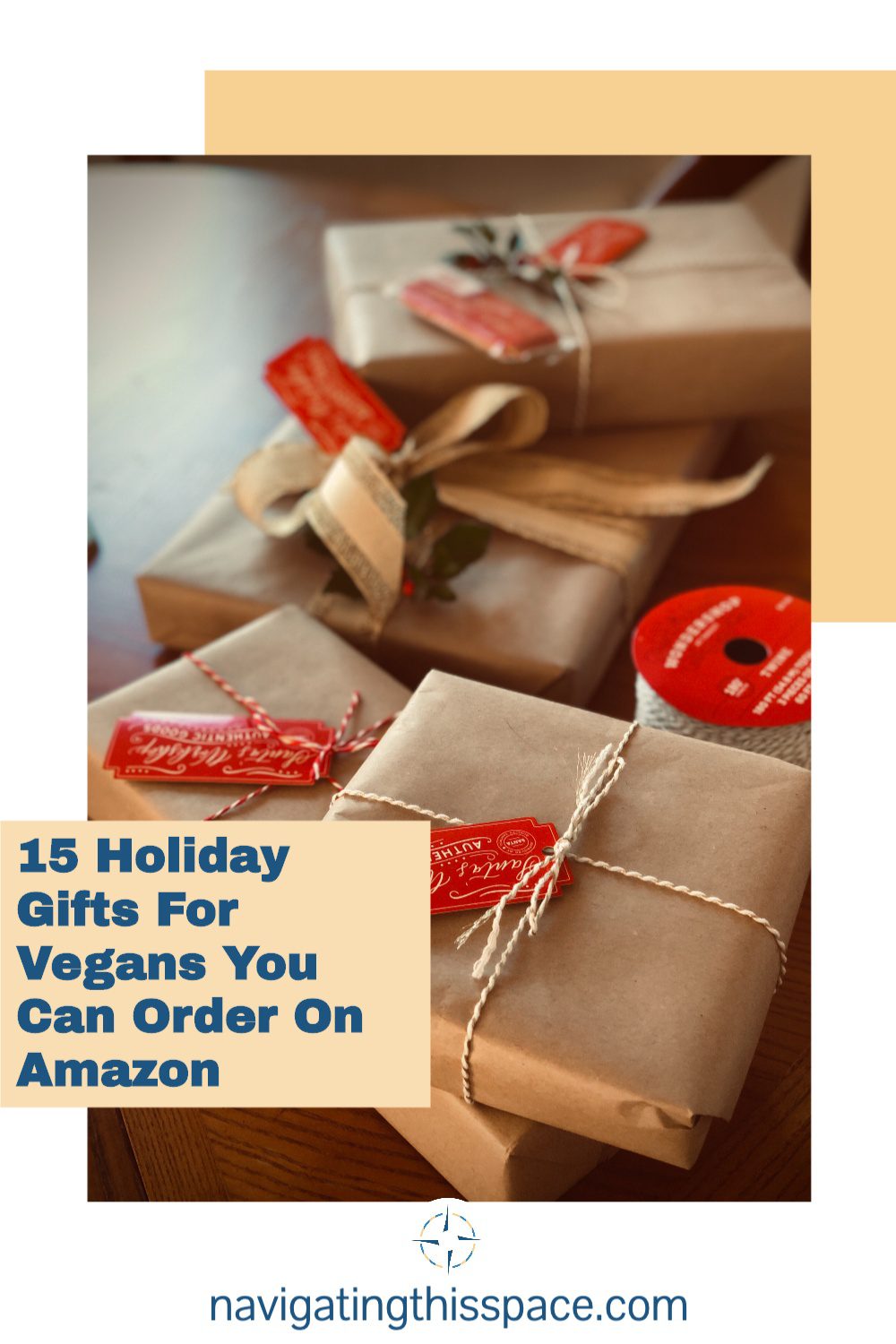 This page contains affiliate links. This means that if you click a link and buy one of the products on this page, I may receive a commission (at no extra cost to you!)
1. No Whey! Food Truffles Collection