By reflecting on your journey throughout the year, achievements, and lessons learned, you can close the year out in a positive and empowered way.
An end-of-year reflection is essential for setting yourself up for success in the coming year.
The Importance of an End-Of-Year Reflection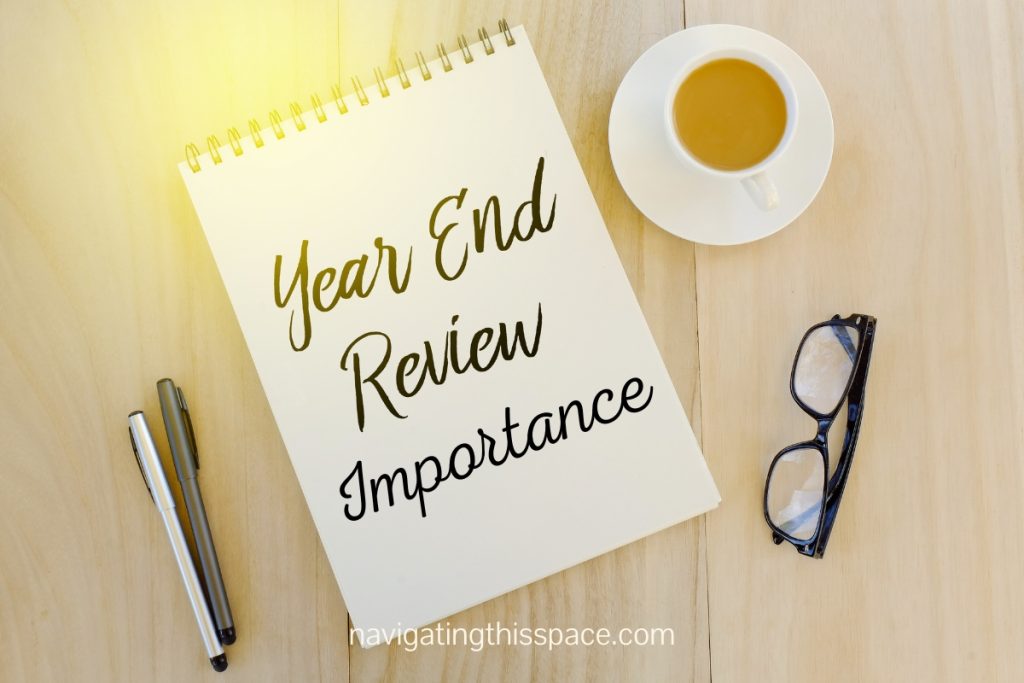 End-of-year reflections help you learn from the many mistakes you've made all year long. It opens your eyes to all the wonderful things you've accomplished which allows you to appreciate your successes, and it also helps you to plan and move forward effectively with your plans for the new year.
Reflecting on your journey throughout the year provides clarity on areas that need improvement and help you gain a better perspective on any challenges or setbacks that may have occurred.
It also allows you to gain clarity on your core values, passions, and strengths which can help lead you toward setting more meaningful and achievable goals for the new year.
How to Reflect on Your Year
It is imperative that you are completely honest with yourself and open-minded as you review your life over the past year.
Start by writing in your journal all the events that made an impact during the year, both good and bad. This will help you to get a better idea of your overall accomplishments or disappointments.
Do a thorough review to evaluate what goal you've accomplished every month of the year up to now.
Did you set any resolutions or goals at the beginning of the year?
How well did you do in meeting them?
Focus on everything that happened and the things that derailed your goals as well. To do a proper self-reflection you must evaluate everything that inspired you and everything that brought you down.
Questions You Should Ask Yourself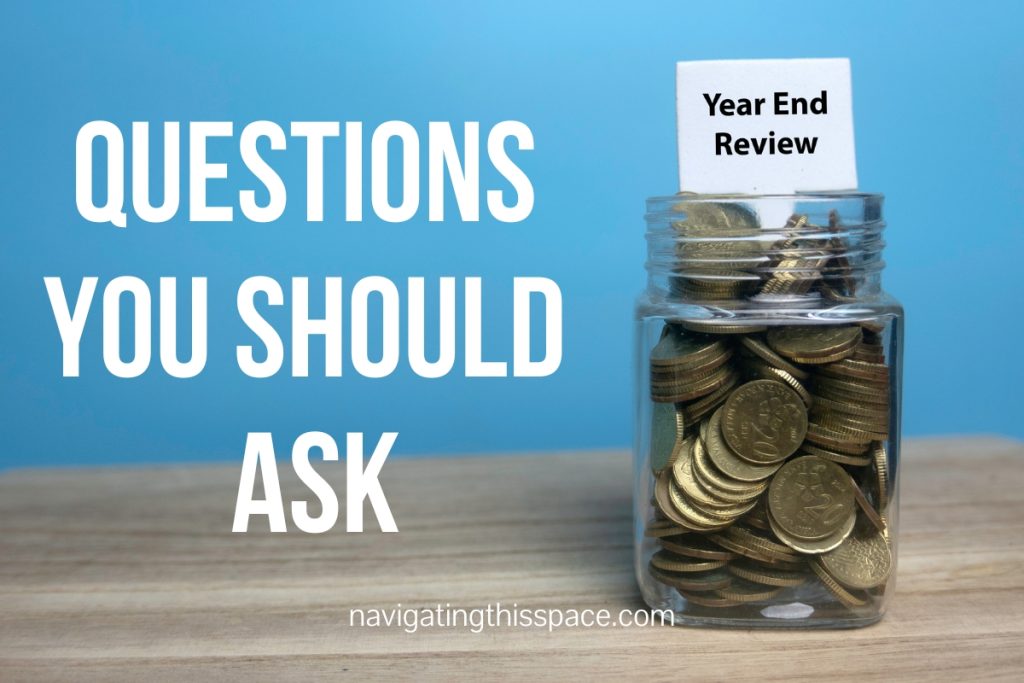 The key to doing a successful end-of-year review is to ask yourself difficult questions. The questions that you'd rather avoid and watch a Netflix series instead are the ones that should be on top of your review list.
Think about it, if you refuse to take the time to look back on the things you've done and haven't done, how can you effectively and accurately plan for the future?
Questions to ask yourself include:
– What was the first goal I accomplished this year? How long was I working on it?
– What obstacles did I face before accomplishing my first goal?
– What was the outcome of accomplishing that goal?
– What goals have I accomplished in each month of the year? List them all by month.
– What was my biggest career accomplishment?
– What was my biggest relationship accomplishment?
– What did I do that was the most fun?
– What were some of the biggest challenges I faced this year?
– How did I manage to get through them?
– What have I learned from these challenges that will help me make wiser choices in the future?
Areas of your Life to Focus on
Your end-of-year reflection should not be focused solely on career goals.
Your work or career doesn't define who you are, contrary to popular thinking.
You have personal goals and things you want to do just because it's fun. What did you do about those goals?
Focusing on yourself is important, so make sure you consider all areas of your life such as your health and wellness, relationships, spirituality, financial goals, and personal development.
How did you take care of yourself this year?
Were you mindful of the importance of self-care or were these areas ignored again this year?
Make a list of all the areas of your life and ask questions about them to gain insight into where you should focus your attention in the new year.
Take time to appreciate yourself for being exactly who you are right now and throughout the year. Understand that you have grown over the past months and are now in a different frame of mind, space, and energy.
How to Set Goals for the New Year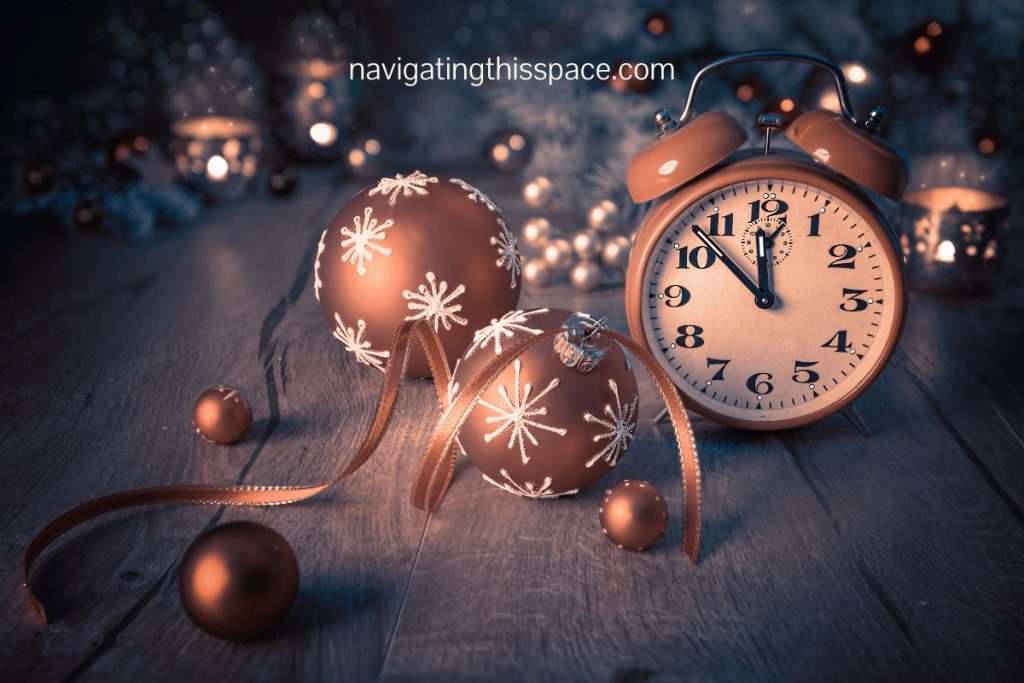 Now that you have assessed the things that went well or didn't go so well during this current year, it's time to make a rough plan of what you want to accomplish next year.
Don't allow this to be your focus, it should be a brief checklist of what you hope to accomplish.
Focus on what you've learned and what you should do better moving forward.
Planning next year should be a session dedicated to itself because it requires a lot of thought and dedication.
Your end-of-year reflection session should bring you a lot of clarity and understanding about who you are, the things that matter to you, and how you work effectively.
How To Create an End-Of-Year Worksheet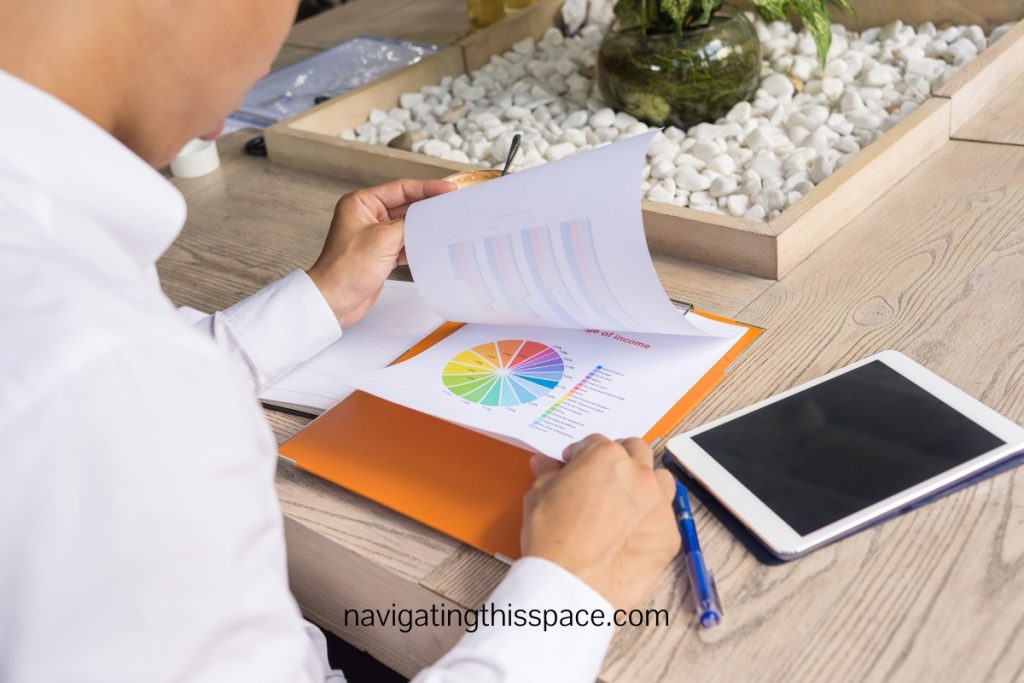 An End of Year Reflection Worksheet is designed to help you reflect on the year you've had, from successes and failures to new lessons learned.
This worksheet will allow you to look at the bigger picture and gain insight into what areas of your life need more focus to reach success.
Step 1: Break Your Life into Sections
Start off by breaking down the areas of your life that you want to review.
These areas are:
– Health
– Personal Development
– Spiritual Growth
– Relationships
– Work
– Finances
Step 2: Fill in Each Section
In each section, you will then brainstorm and answer questions about that area. Be brutally honest with yourself because lying to yourself will only set you up for failure.
Some questions you should ask:
What goals did I accomplish?
What challenges held me back?
What would I do differently?
What new skills did I learn?
Step 3: Reflect on Your Answers
Once you've answered the questions, take some time to reflect on what you just learned.
Journal about all that you've just learned and how you feel about it. This is a great way to make sure that you don't repeat the same mistakes next year and also make progress toward the success you envision.
Step 4: Create a Brief Plan for Next Year
Using the insight you've gained from reflecting on your year, create a brief plan for what you want to do next year.
It doesn't have to be a full-fledged plan, but it should be enough so that when you're ready to create your plans for next year, you're not starting from scratch.
What Have You Learned about Yourself in the Past Year?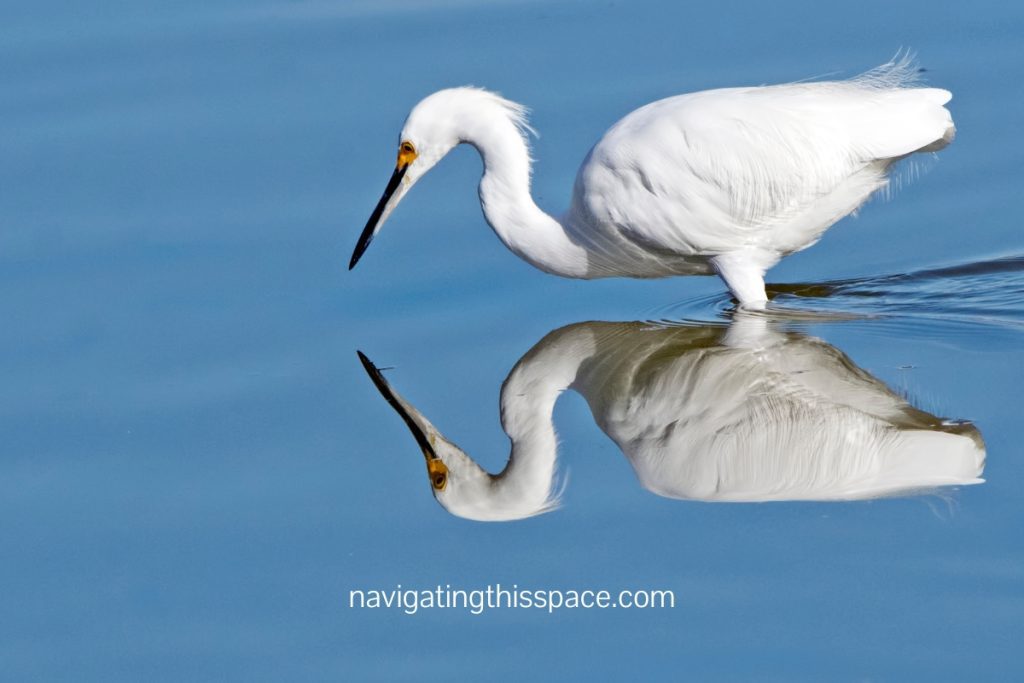 Spending time to evaluate something you've labeled as a big mistake or a huge success is imperative for your personal growth.
They both have valuable lessons that you may have overlooked. Doing an end-of-year reflection will help you to notice the small things that had a huge impact on your life.
Your life is a constant lesson and an end-of-year reflection is a powerful self-improvement tool that allows you to reflect and learn these lessons.
The last thing you want to experience next year is realizing – after the fact – that you've made the same avoidable mistakes all over again.
Take time now to appreciate yourself and all that you have achieved this year, even if it wasn't everything you wanted or planned for.
Taking a moment to celebrate yourself will give you the energy and motivation you need to keep moving forward.
End-of-the-year reviews can feel horrible because you are your worse critic, but I believe that some of the greatest things do come from the worst situations.
So, don't be scared to learn what you can from all of your experiences, good and bad.
When was the last time you did an end-of-year review? Let me know in the comments below.
P.S. I've been receiving a lot of messages about the comment section so here is a quick guide.
– The comment section is located under the author's bio.
– Click "Show Comments" to leave a response.
– I (Jody the author) approve and reply to every comment before they appear on the website, so don't be discouraged if you do not see your comment show up as soon as you hit the "Post Comment" button)
Thank you for sharing your feedback with me, I appreciate you
Questions You May Have
How do you write an end-of-the-year reflection?
Start by sectioning your life into the area you want to review: health, personal development, spiritual growth, relationships, work, and finances. Then Brainstorm questions about each area and answer them honestly.
What is the purpose of an End of Year Reflection?
The purpose of an End of Year Reflection is to reflect on the past year and identify areas where you succeeded so you can replicate them, and also evaluate your mistakes so you don't repeat them. This can help provide clarity on what you should focus on in the coming year.
Why is reflection important at the end of the year?
It is important to do an end-of-year reflection because it helps you to identify areas where you need to improve and gives you a chance to understand why something was successful
How do you reflect at the end of the day?
At the end of each day, take a few minutes to reflect on your accomplishments and any challenges you faced. Ask yourself questions such as what went well and why? What didn't go well and why? And, what could you have done differently?
Pin It!